Ranee Saunders, Attorney At Law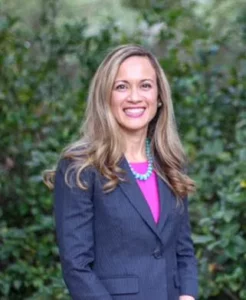 After spending most of her childhood in Conway, SC, Ranee attended high school at St. Andrew's School in Middletown, Delaware, but returned to South Carolina for her undergraduate degree and graduated with honors from the Honors College at the University of South Carolina with a degree in Spanish and drawing. Adventure carried her to Fort Collins, Colorado for several years before she returned to South Carolina for law school. Prior to starting her studies, she worked as the administrative assistant for the Honorable Kaye G. Hearn, then Chief Judge for the South Carolina Court of Appeals.
On completion of her degree at the South Carolina School of Law, she returned to clerk for now-Justice Hearn at the Supreme Court of South Carolina for almost five years. After a brief stint at the South Carolina Office of the Attorney General in the Criminal Appeals Division, Ranee accepted a position in the Mount Pleasant office of McGowan, Hood, Felder, and Phillips, LLC.
As a plaintiff's attorney, Ranee enjoyed advocating for those unjustly injured around the nation in complex class actions, multi-district litigation, and government representation. Eventually, her passion for criminal law called her back to Columbia and she is grateful to serve individuals who need a voice in the justice system.
Admissions and Memberships
United States Supreme Court