Do not—I repeat—DO NOT—allow your "sleazy" friend to buy you a pharmacy when you don't know anything about pharmacies. Also, if your "pharmacy" is empty but you're receiving large checks, you're probably involved in HEALTHCARE FRAUD. United States v. Pineda, 11th Circuit COA, Case No. 19-14556, published 1/20/21.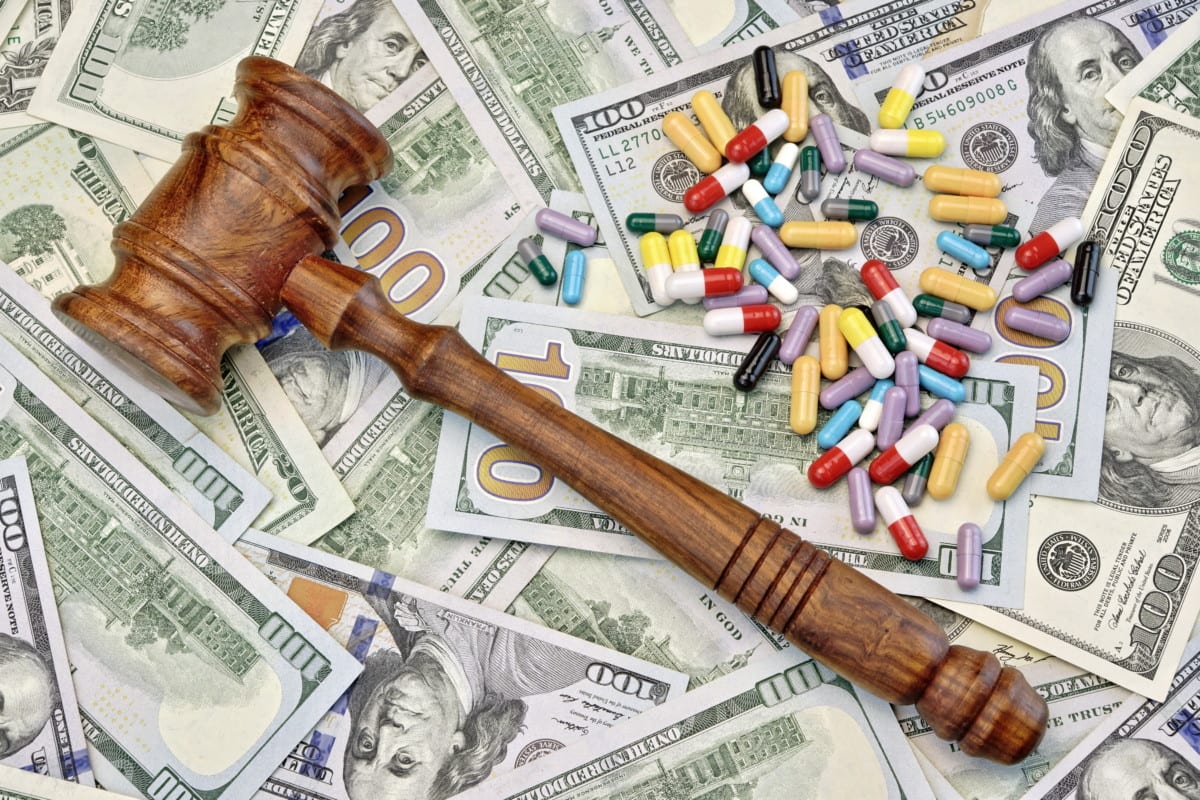 It's really pretty amazing what people actually think they'll be able to get away with. This case has to be contender for Stupidest Fraud Ever. This case involves stealing money from Medicare's Limited Income Newly Eligible Transition Program (LINET). This program is essentially a safety net for Medicaid-eligible beneficiaries who are newly eligible for Medicare Part D but haven't yet enrolled in that program. It makes sure that beneficiaries can receive their medications without interruption while transitioning into a Part D plan. Frankly, the program was highly susceptible to fraud because all a provider needed to know is a beneficiary identification number and a doctor's name. One didn't need a patient name or prescription to submit claims to the program.
The story starts with Pablo Garcia Menendez who, at the time of this trial, was on the lam. He had previously been convicted of health care fraud. Pineda, the defendant, was a friend of his, and also ran errands for him. He was Menendez's "handyman." Menendez couldn't own pharmacies because of his prior conviction so he offered to buy a pharmacy for Pineda! Pineda believed this was a splendid idea and agreed to be the nominal owner of the pharmacy for $8,000 a month. Pineda received ownership of the pharmacy and filed with the Florida Department of Health as the pharmacy's owner. The National Pharmacy Identifier number was transferred to him. The pharmacy used Abacus software to file LINET claims to Medicare. Pineda paid for the software which was drafted out of his business account.
The pharmacy, though, was a "phantom pharmacy" under Pineda's ownership. It didn't buy medications. It didn't have customers. Its shelves were empty! It didn't even hire a pharmacist! The only person who worked at the pharmacy was Pineda's daughter, whose job was to just wait at the pharmacy in case a government agent came by to inspect it.
Despite this inauspicious appearance, the pharmacy raked in the money. From June 15, 2015 to August 20, 2015 (how long it took the government to detect the fraud), the pharmacy submitted over $1,111,000 worth of claims. And it received over $310,000 in reimbursements. Pineda opened an account for his pharmacy at a check-cashing store (!!!) and they allowed him to cash the pharmacy's checks there. On the day he opened that account, they allowed him to cash a Medicare reimbursement check for $41,485.23. Surely these people at the check-cashing place were also prosecuted, right?
So, there were "unusual" aspects to the pharmacy's billing practices—they only billed Medicare through the LINET program, only billed for uncommon and "very expensive" drugs, and only had a "few beneficiaries" and almost all of them were from out of state. These red flags led the Medicare investigators to detect the fraud . . . after it already paid $310,000 in three months.
Pineda's defense was that he was "duped" by Menendez! He didn't know A THING about his fraud! He testified that he was just a handyman! But then one day Menendez, out of the blue, offered to buy him a pharmacy even though he didn't know the first thing about pharmacies! His boss took him to see the pharmacy and, since it looked good to Pineda who didn't know anything about pharmacies, he just signed the bill of sale there on the spot! Even though it was empty!
The big legal issue in this case was whether the district court properly gave a deliberate indifference instruction to the jury. Under the law, deliberate indifference of criminal activity is the equivalent of knowledge. United States v. Arias, 984 F.2d 1139, 1143 (11th Cir. 1993). This case reminds me of a case I had as a public defender where my client SWORE he didn't know the car he was driving was stolen. "But you had to start it with a butter knife!" I said to him. That is also deliberate indifference, in a slightly different context.
The Court found that Pineda's own statements at the trial justified the charge. Pineda testified he accepted the pharmacy even though he was "totally ignorant of pharmacies." He said he had no money to contribute to the purchase price. He accepted the offer, even though he thought Menendez was "slimy" and "sleazy." He didn't know how much the pharmacy cost; he didn't know how much profit it would bring in! He said he endorsed the $41,000 check even though he thought the money belonged to the previous owner.
All of these factors justified giving the charge to the jury under the egregious facts of this case. Honestly, it's hard to imagine that anyone believed they would get away with fraud this blatant. Pineda was sentenced to 70 months in prison.