Heavy, heavy sentences in a white-collar RICO case; Dentists Behaving Badly; United States v. Hills, Nos. 19-3372, 2022 WL 619928 (6th Cir. Mar. 3. 2022)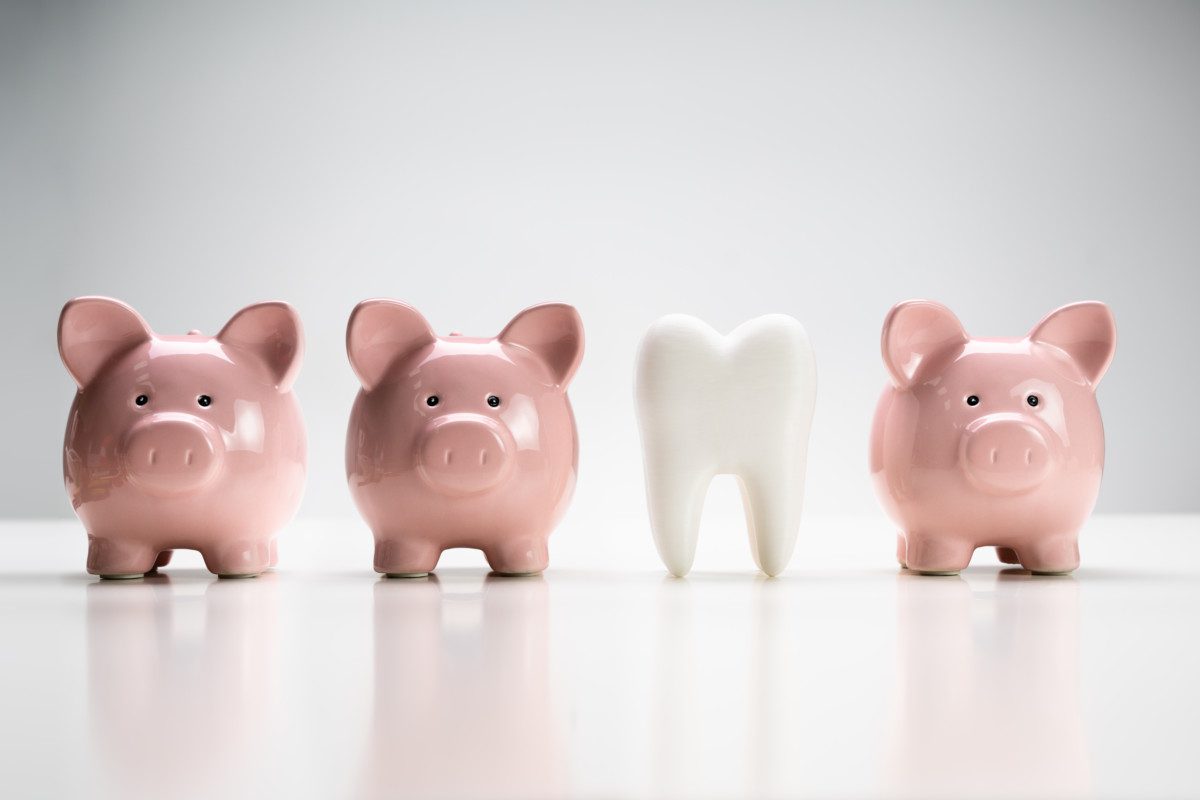 This case is a good example of what might be called Piling It On. This appears to me to have been a very aggressive prosecution against these defendants, with a number of players in the government's crosshairs.  I suspect there was some serious hardball being played before this case ever made it to the courtroom. And then after the defendants lost their cases, the court imposed very punitive sentences.  For those who believe white-collar criminals have it easy, here is a stark counterfactual.
Dr. Edward Hills ("Hills"), Dr. Yazan Al-Madani ("Madani"), and Dr. Sari Alqsous ("Alqsous") were convicted in the United States District Court for the Northern District of Ohio by a jury of various fraud and related offenses connected to their employment in the Dental Department of a publicly-owned hospital located in Cuyahoga County, Ohio. They challenged their convictions, sentences of imprisonment, and restitution orders, all of which were affirmed by the court.
Hills served as Chair of the Dental Department from 1997 until his discharge in December of 2014 and also served as MetroHealth's COO from 2010 until his departure and as interim CEO during his last year with MetroHealth. Madani and Alqsous, along with two other conspirators, were dental residents and then attending dentists under the direct supervision of Hills.
Most of the charges in the 33-count indictment related to seven fraudulent schemes, which also served as predicate offenses for the RICO conspiracy charge. They include: (1) Stream of Benefits Bribery Scheme: Hills solicited and received bribes from Alqsous, Al-Madani, and others in exchange for favorable treatment with respect to their employment at MetroHealth; (2) Dental Resident Bribery Scheme: Alqsous, Al-Madani, and others solicited and/or accepted bribes from dentists applying to the dental residency program at MetroHealth; (3) Oral Health Enrichment Scheme: Hills and his business partner operated Oral Health Enrichment ("OHE") to provide training for dentists with discipline or performance issues, and some of OHE's business was accomplished using MetroHealth personnel, equipment, or facilities without permission or compensation; (4) Patient Referral Kickback Scheme:  Hills referred MetroHealth's dental patients to a private clinic owned by Alqsous and Al-Madani, for which Hills received payments notated as "consulting fees"; (5) Obstruction of Justice Scheme:  obstruction of justice by Hills, Alqsous, and Al-Madani; (6) Jordan Dental Work Scheme:  Hills arranged for his attorney Anthony Jordan to receive extensive dental work at MetroHealth without charge for which Jordan paid Hills personally instead; and (7) Free Labor Scheme: Hills assigned MetroHealth residents, including Alqsous and Al-Madani, to work at Noble Dental for which they were personally compensated. Hills was also convicted of filing false tax returns, but he did not challenge those convictions or that portion of his restitution.
The district court imposed aggregate terms of imprisonment of 188 months for Hills, 151 months for Alqsous, and 121 months for Al-Madani. Wow. They were also ordered to pay restitution, some jointly and severally, in amounts approaching $1 million.
The court first upheld the RICO conspiracy convictions under 18 U.S.C. § 1962(d) for all three appellants. The court rejected appellants' argument that MetroHealth could not be both the "enterprise" and the "victim" under § 1962(c) based on the Third Circuit's holding in Jaguar Cars, Inc. v. Royal Oaks Motor Car Co., 46 F.3d 258, 266-67 (3d Cir. 1995), because appellants conceded the issue was one of "unsettled law" and "first impression," such that they could not demonstrate the district court committed clear error. It appears this argument may have some purchase in other courts of appeal, but as of now the issue is not settled.
The court also rejected appellants' argument that at least two RICO predicates were required to prove a "pattern of racketeering activity," because a RICO conspiracy does not require proof that the defendant committed any predicate acts; instead, proof of an agreement that at least two predicate acts would be committed by at least one of the conspirators will suffice.
The court also upheld the Hobbs Act conspiracy convictions under 18 U.S.C. § 1951(b)(2). The court rejected appellants' argument that only elected officials are "public officials" for purposes of Hobbs Act bribery based on precedent upholding convictions for public officials that were not elected—including police officers. The court also held that a reasonable jury could have concluded that the evidence was sufficient to establish that appellants' lavish exchange of items and cash were bribes, rather than "gifts" as they allege. The court noted that an unindicted conspirator specifically testified that Alqsous and Al-Madani provided things of value to Hills in exchange for favors. Furthermore, evidence showed that Hills exercised significant discretion over bonus adjustments and scheduling, and that Alqsous and Al-Madani regularly communicated with Hills referencing these bonuses and the "gifts" they could provide. Finally, the court rejected appellants' argument that the "official acts" test was not met. Relying on McDonnell v. United States, 579 U.S. 550 (2016), United States v. Van Buren, 940 F.3d 1192 (11th Cir. 2019), and United States v. Silver, 948 F.3d 538, 556 (2d Cir. 2020), the court held that the "question, matter, cause, suit, proceeding or controversy" at issue (here, whether to allow flex-time schedules or made adjustments to incentive bonuses) were pending matters that could be "put on an agenda, tracked for progress, and marked off as complete," and it was sufficient that Hills promised to take an action on a particular question or matter "as the opportunity to influence that same question or matter ar[ose]."
The court also held that sufficient evidence was presented for a reasonable jury to find appellants guilty of the sundry other conviction . . ..
The court also examined a number of additional trial errors. First, it rejected Alqsous' argument that some counts of the indictment are multiplicitious and that a single scheme of health care fraud was impermissibly charged in multiple counts because the appellant did not sufficiently brief this point. Next, it rejected Alqsous' argument under Rule 43 and the Fifth and Sixth Amendment to the U.S Constitution that his rights were violated when only his counsel (and not himself) was present for the jury charge conference. The court concluded that not only did Alqsous not adequately discuss how his absence detracted from his defense, but also that courts have regularly concluded that jury instruction conferences are an exception to Rule 43. Finally, relying on the same bases used to uphold appellants' convictions, the court rejected appellants' arguments that the jury instructions regarding "official act," "overt act" under § 371, RICO conspiracy, and the lack of instruction regarding a "good faith" defense were erroneous.
This is an interesting case to read if for no other reason it's an example of how the government prosecutes wide-ranging conduct within a white-collar RICO conspiracy.  But wow, the sentences here were quite heavy and it's a reminder there can be very serious consequences for financial crimes.