Our Year in Review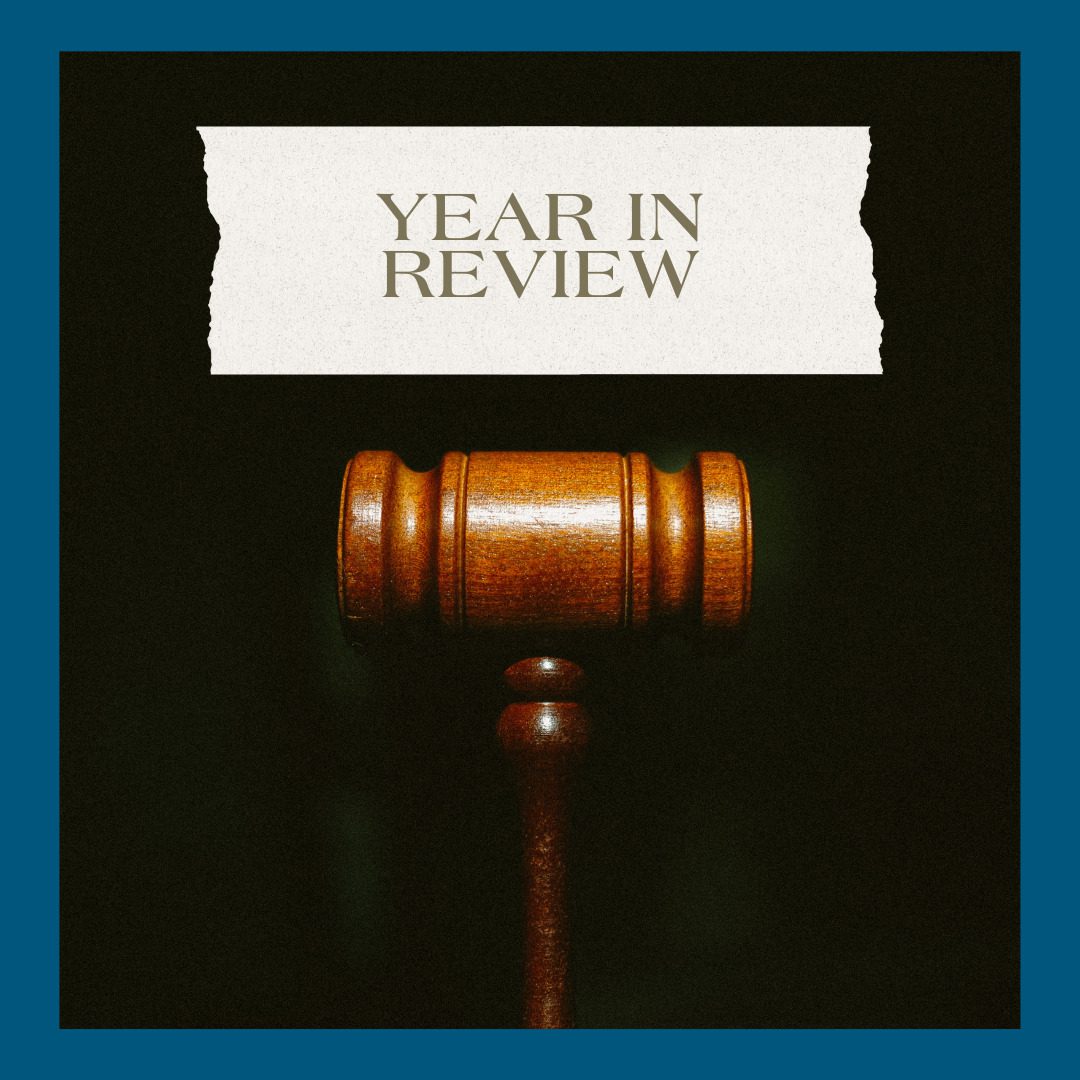 I always like to take some time at the end of the year to review how things have gone.  In this line of work, there are disappointments.  But, there have also been some incredibly meaningful wins this year.  I like to express my gratitude for those successes we've had on behalf of our clients.
First of all, our firm has welcomed two new full-time employees this year—Ranee Saunders, an experienced appellate litigator and Lissa Evans, a new paralegal who is still learning the ropes.  This month, Meagan Johnson joined the firm! Having new employees brings new excitement and sense of purpose to our work and I'm so very grateful they're here!
This year we participated in a sentencing hearing for a death row inmate.  This person has been a client of mine since 2014.  After a hearing in December, we received a Life sentence!  We expect the State to appeal that decision, but it is a monumental victory and reaffirms our strong belief that every human is so much greater than the worst thing he or she has done.
We also had a hearing on a Brady claim that the South Carolina Supreme Court allowed us 25 years after this client's conviction.  We're awaiting the final order in that case, but we will continue to fight for his release and we're thankful for the opportunity to put up our case.
The Supreme Court granted certiorari in a case we lost in the South Carolina Court of Appeals!  It's a very interesting case that raises important issues of prosecutorial conduct and science so we're looking forward to some movement in this case in the next year. We just received word that the oral argument is scheduled for March!
We had an oral argument in the South Carolina Supreme Court from the grant of a cert petition this month.  It's another really interesting case involving the State's use of an obscene photograph during trial.  We're always thankful that our Supreme Court expresses interest in the issues we raise on appeal so we're hopeful this client will get some relief this year.
We have an oral argument in the Fourth Circuit this week in a civil case involving the murder of four inmates at the South Carolina Department of Corrections.
We also resolved a federal death penalty case out of the Greenville area with a sentence of a term of years.  The facts of this case were terrible, but after much work and negotiation with the federal government, a judge imposed a 35-year sentence.
We have filed numerous direct appeals and petitions for writs of certiorari in state court, federal habeas petitions, federal 2255 motions, and compassionate release petitions in federal court!  We're excited about what the New Year will bring for these clients.
In addition to all this, we've continued to expand the reach of our firm and are representing several federal defendants in North Carolina, West Virginia, and New York!  We're also assisting in a state criminal appeal out of Georgia.  In the New Year, we'll continue to work hard for our clients with their federal and state criminal appeals!  We'll continue to seek opportunities in other parts of the country and assisting inmates with their court challenges.  Recent caselaw regarding firearm regulations and compassionate release have provided opportunities for inmates to challenge their sentences and we're prepared to continue raising those challenges in the New Year while keeping our eyes open for new creative challenges. Happy New Year! — Elizabeth