State v. Melvin Presley Stukes, App. Case No. 2015-000908 (filed May 4, 2016) MAJOR SC SUPREME COURT WIN!!!!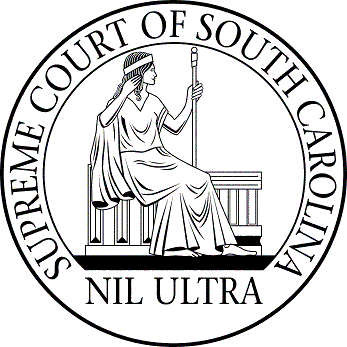 Incredible advocacy by my dear friend and Appellate Amazon, Kat Hudgins!  Also a very significant shift in the law on this very important issue—witness corroboration in child sex abuse cases.  Here, the Court held that a key statute is unconstitutional, and expressly overruled its prior precedent condoning the instruction.
S.C.Code Ann. 16-3-657 provides, "[t]he testimony of the victim need not be corroborated in prosecutions [for criminal sexual conduct]."
Mr. Stukes's attorneys argued, during the jury charge conference at trial, that the statute violated his right to equal protection and amounted to an impermissible comment on the facts.  The trial court judge denied the request to remove that jury instruction, and this became the basis of the appeal.
In 2006, the South Carolina Supreme Court rendered its opinion in State v. Rayfield, 369 S.C. 106, 631 S.E.2d 244 (2006) and affirmed the trial court's giving of this particular charge in another CSC case.  Then Justice Pleicones (now Chief Justice Pleicones) dissented and stated that he believed the charge "has the potential for creating more problems than solutions, for it might cause confusion when read with the general charge on witness credibility."  Id. at 120.  Low and behold, that's exactly what happened in this case.  The jurors, in Stukes's case, sent the trial court a question that read:  "the South Carolina law that the victim's testimony in CSC . . . does not need to be corroborated, . . . does that law imply that the victim's testimony must be accepted as being true?"  Very smart and attentive jury!
So, here, the South Carolina Supreme Court availed itself of the opportunity to find that the charge is confusing and violates the South Carolina constitutional provision prohibiting courts from commenting to the jury on the facts of a case.  See S.C. Const. art. V, §21 ("Judges shall not charge juries in respect to matters of fact, but shall declare the law."):
The Court held:

"By addressing the veracity of a victim's testimony in its instructions, the trial court emphasizes the weight of that evidence in the eyes of the jury.  The charge invites the jury to believe the victim, explaining that to confirm the authenticity of her statement, the jury need only hear her speak."
Justice Kittredge, joined by Acting Justice Moore dissenting, finding that the error was harmless under the facts of this case.
A very important development in this area of the law.  Great lawyering, all around!