The Government Prosecutes Tricare Fraud and Court Not Pleased White-Collar Defendant Treated Leniently, Remanded for Resentencing (Yikes!); United States v. Howard, 28 F.4th 180 (11th Cir. 2022)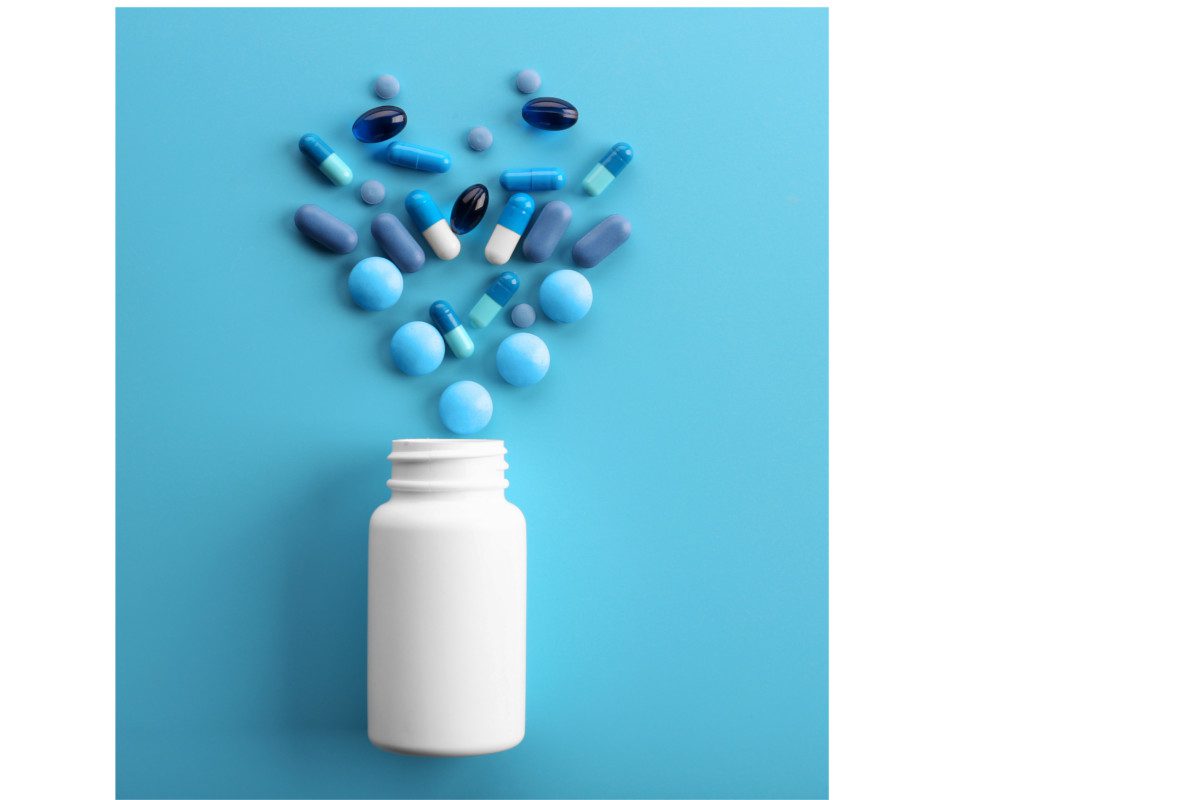 So here's a case that I think illustrates how aggressively the Government prosecutes white-collar crime.  These defendants got lit up on sentencing. Physician Nicole Bramwell ("Bramwell"), pharmacist Larry Howard ("Howard"), and retired Navy veteran Raymond Stone ("Stone") were convicted of crimes involving the millions of dollars that Tricare paid Howard for filling compounded cream prescriptions for patients. Bramwell wrote the vast majority of those prescriptions, and Stone helped in recruiting some of the patients for whom Howard filled prescriptions. They were tried on a seven-count indictment: Count One charged all three of them with a multi- object conspiracy to defraud the United States and to offer, pay, solicit, and receive health care kickbacks to submit claims to Tricare for prescription compounded drugs, in violation of 18 U.S.C. § 371. Counts Two and Three charged Bramwell and Stone with receiving health care kickbacks, in violation of 42 U.S.C. § 1320a- 7b(b)(1)(A). Counts Four and Five charged Howard with paying those kickbacks to the two of them, in violation of 42 U.S.C. § 1320a-7b(b)(2)(A). Counts Six and Seven also charged Howard with money laundering related to the funds he derived from the kickback scheme, in violation of 18 U.S.C. § 1957.
A jury in the United States District Court for the Middle District of Florida found each defendant guilty of charges levied against them. Howard was sentenced to 160 months in prison; Stone to 24 months in prison; and Bramwell to 36 months of probation, with one year to be served in home detention. All three defendants appealed their convictions based on the sufficiency of the evidence. Howard also contended that the government constructively amended his indictment. The government also cross-appealed, contending that Bramwell's sentence was unreasonably lenient.
Evidence Sufficient to Uphold Conviction
The court held the government presented evidence from which a jury could reasonably have found beyond a reasonable doubt that all defendants were guilty of the crimes for which they were convicted. This included evidence that Howard told an employee he changed his pharmacy business plan from that of fertility drugs to compounded creams because of "the pay"; that he set up a call center and new business entity through which he advertised free evaluations for several health or wellness issues; that employees were told that all new prescriptions resulting from the call center were to be sent only to Bramwell; and that Bramwell exclusively filled these prescriptions at Howard's pharmacy without regarding for patient preferences.
In addition, Bramwell appeared in a video advertising Howard's wellness program and ran a free six-to-eight-week program under the guise of weight loss which was used to generate additional compound cream prescriptions. One patient recounted that he visited Bramwell at Howard's office, where Bramwell conducted a brief "verbal" exam and told him he would soon receive his creams. He did not pay a copay for the creams or the visit and was not told the creams were a prescription. When the patient received the creams, there were eight or nine in the box, including some for his wife, whom Bramwell had never examined or spoken to. These shipments continued for several more shipments, but they abruptly stopped in May 2015 when Tricare stopped paying exorbitant payouts to pharmacies for compound creams. There was no evidence that Bramwell followed up with any patients for whom she had prescribed compounded creams after May 2015, and her prescription of the creams ceased altogether by June 2015.
Tricare paid Howard's pharmacy $131,568.49 for the creams sent to this patient and his wife. Between April 2014 and May 2015, Bramwell wrote 394 prescriptions for compounded medications, most of which were for creams, that were filled by Howard's pharmacy. Between October 2014 and December 2015, Howard paid Bramwell $138,500 by writing 34 different checks ranging in amounts from $1,000 to $10,000, often writing more than one on the same day. The variation in amounts paid by Howard to Bramwell also correlated with the variation in payments Howard received from Tricare and ceased altogether in May 2015.
With regard to Stone, evidence was presented that he used email marketing and went to events that current and past members of the military were likely to attend, where he would recruit Tricare members to visit doctors, including Bramwell, for compounded creams. Howard paid kickbacks to Stone through checks and also through paying for alkaline water machines that Stone allegedly "sold" to other people, which earned Stone commissions from the company he worked for that was marketing the machines. Howard paid Stone a total of $20,528.40 in direct payments between April and June 2015. These recruiting efforts and payments stopped in May 2015.
Because the prosecution does not have to rule out every innocent explanation for the conduct that supports a finding of guilt, the court held that the evidence was sufficient to support the jury's guilty verdicts.
Bramwell's Sentence
The government's cross-appeal contended that because the district court did not properly consider or weigh the 18 U.S.C. § 3553(a) factors, Bramwell's sentence is substantively unreasonable. The court agreed.
Neither Bramwell nor the government questioned the final advisory guidelines range of 78 to 97 months. In deciding her sentence, the district court noted the evidence that evinced Bramwell's motivation to write compound cream prescriptions not for the welfare of her patients, but to generate revenue for Howard's pharmacy, which would pay her kickback. However, the district court also characterized Bramwell as something of a victim of Howard, stating that she made the hard choice to leave a hospital job to start her own business, which coincided with her meeting Howard, who "preys" on people.
The district court then considered "what sentence is sufficient, but not greater than necessary to comply with the statutory purposes of sentencing." Ultimately, it determined that Bramwell should not be given an incarceration sentence: (1) because of Bramwell's personal history and characteristics, including that she submitted more than fifty letters from colleagues, patients, friends, and family, and they all portrayed Bramwell as a "truly remarkable person"; (2) because a sentence of imprisonment would provide no specific deterrence at all because she had no criminal history, had lived an exemplary life, and was not likely to commit another crime; (3) because a sentence of imprisonment would provide no general deterrence on the basis that "a physician who is involved in this particular type of crime who loses their license and becomes a felon, if they're going to choose to follow that path, then no sentence [the court] impose[s] will deter them"; (4) because, compared to other types of healthcare fraud, Bramwell's crimes were different then "pure fraud" cases; and (5) Bramwell was not "the architect" of the scheme like Howard, nor was she like Stone, who "had no history of good works."
On review, the appellate court held that the district court abused its discretion in sentencing Bramwell by (1) failing to afford consideration to relevant factors that were due significant weight, (2) giving significant weight to an improper or irrelevant factor, and (3) committing a clear error of judgement in considering the proper factors. United States v. Irey, 612 F.3d 1160, 1189 (11th Cir. 2010).
Regarding the first factor, the court held that the district court failed to give sufficient weight to the seriousness of Bramwell's crimes, citing a case in which the Eleventh Circuit held that a sentence of probation was substantively unreasonable even though the crime didn't last as long or result in as much loss as Bramwell's did. The court also noted crimes like Bramwell's are serious because they can disrupt healthcare markets. Additionally, the court found the sentencing disparity between Bramwell and her co-conspirators was unwarranted given the duration of criminal behavior, the loss amount inflicted, and the ill-gotten gains obtained.
Also the court found the district court did not sufficiently consider the general deterrent effect of Bramwell's sentence because the approval of the district court's reasoning would effectively blue pencil out of the United States Code for professionally licensed defendants an imperative that Congress wrote into it, which is that a primary purpose of sentencing is general deterrence.
The court also found that the district court gave significant weight to three improper factors: Bramwell's loss of her professional license, her future convicted felon status, and her temptation and opportunity to commit the crime. The court noted that the sentencing guidelines authorize no special sentencing discounts on account of economic or social status, and that individuals with professional licenses are often correlated to those with higher socio-economic standing. The court further noted that all but a tiny percentage of those to whom the sentencing guidelines are applied will be a convicted felon going forward. Finally, the court noted that the fact that Bramwell was motivated to commit these crimes because she needed money does not set her apart from other white-collar criminals.
Lastly, the court noted that although the "history and characteristics of the defendant" are relevant, they cannot be considered in isolation without regard for the criminal conduct for which the defendant has been convicted and the characteristics it revealed, and that the district court erred in doing so, especially because her lack of criminal history had already been factored into her criminal history score. The court remanded the her case for resentencing.